Lost Kings
Saturday, August 13, 2022 @ 10:00PM - Doors open at: 10:00PM
Event Description
Lost Kings consists of Los Angeles based duo Rob Gainley and Nick Shanholtz. The two have risen up through the ranks of new producer talents gaining over 800 million combined streams worldwide. In the process, they have released various original music and remixes, released two EP's, Paper Crowns and Lost Angeles and sold out major markets across the US including New York's Webster Hall and Chicago's Bottom Lounge. The group's EP's featured artists from all genres of music including Wiz Khalifa, Ally Brooke, A$AP Ferg, Marc E. Bassy, Loren Gray, Social House, Anna Clendening and more. After... read more
Lost Kings consists of Los Angeles based duo Rob Gainley and Nick Shanholtz. The two have risen up through the ranks of new producer talents gaining over 800 million combined streams worldwide. In the process, they have released various original music and remixes, released two EP's, Paper Crowns and Lost Angeles and sold out major markets across the US including New York's Webster Hall and Chicago's Bottom Lounge. The group's EP's featured artists from all genres of music including Wiz Khalifa, Ally Brooke, A$AP Ferg, Marc E. Bassy, Loren Gray, Social House, Anna Clendening and more. After making their mainstage debut at the Life Is Beautiful Festival and playing some of the biggest music festivals across the globe, Lost Kings secured their slot to make their debut at Coachella in 2021.
Tickets grant access to both events happening at Temple SF in the main room and LVL 55 downstairs.
Temple SF is a 21+ venue.
For VIP / Bottle Service, please contact: VIP@TempleSF.com
TICKET REFUND POLICY:
Temple Nightclub tickets are final-sale. No refunds or exchanges are offered.
show less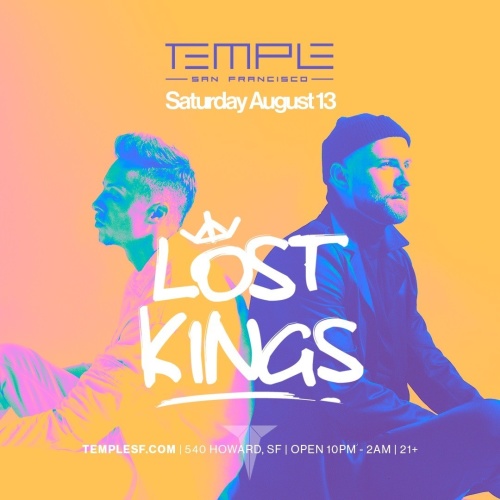 Featured Artist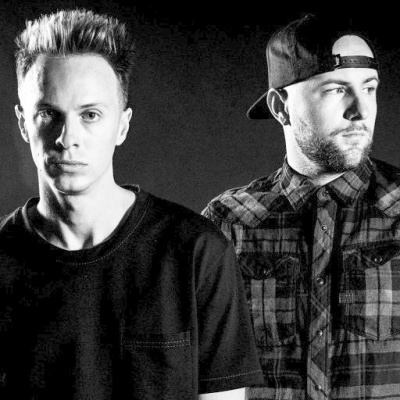 Lost Kings
The Lost Kings duo consists of members Robert Abisi and Nick Shanholtz. The Los Angeles based group gained a following in 2014 through their remixes with popular artists including Imagine Dragons, Halsey, and Rihanna. Catch Lost Kings at Premier Nightclub!
The Lost Kings duo consists of members Robert Abisi and Nick Shanholtz. The Los Angeles based group gained a following in 2014 through their remixes with popular artists including Imagine Dragons, Halsey, and Rihanna. Catch Lost Kings at Premier Nightclub! show less